Crinkled yellow leaves scatter up the red brick drive, while some neighborhood kids buzz by on scooters. The rhythmic ka-link, ka-link, ka-link of wheels striking the sidewalk lines fades out as Maeve's gorgeous mama answers the arched, Tudor door. Bridget and Ben gather shoes and shawls as we make our way back outside under blue skies. Kissed by sunshine & hugged by crisped autumn air, we leisurely stroll to the local park.
Maeve explores the swings and structures with such curiosity and delight. Up and down and around she goes, while Ben and Bridget engage with warm smiles and soft, gentle encouragement.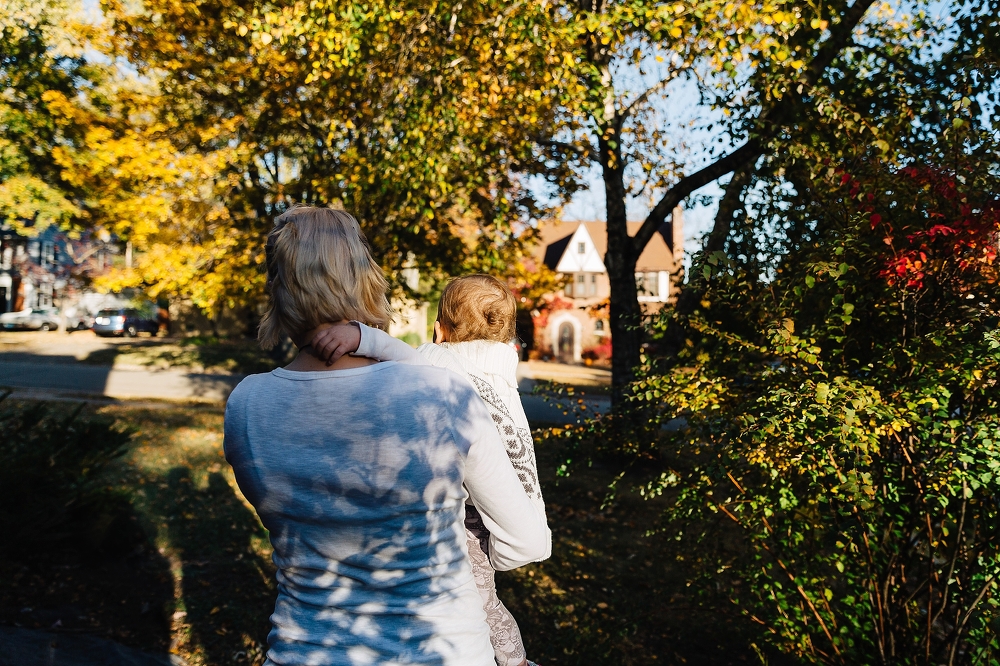 PIN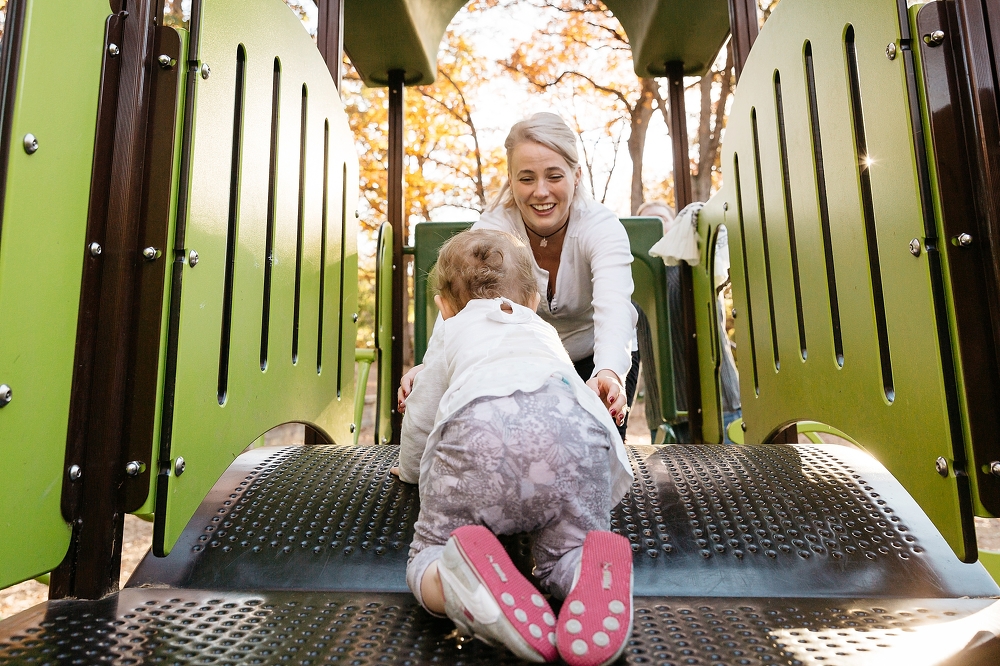 PIN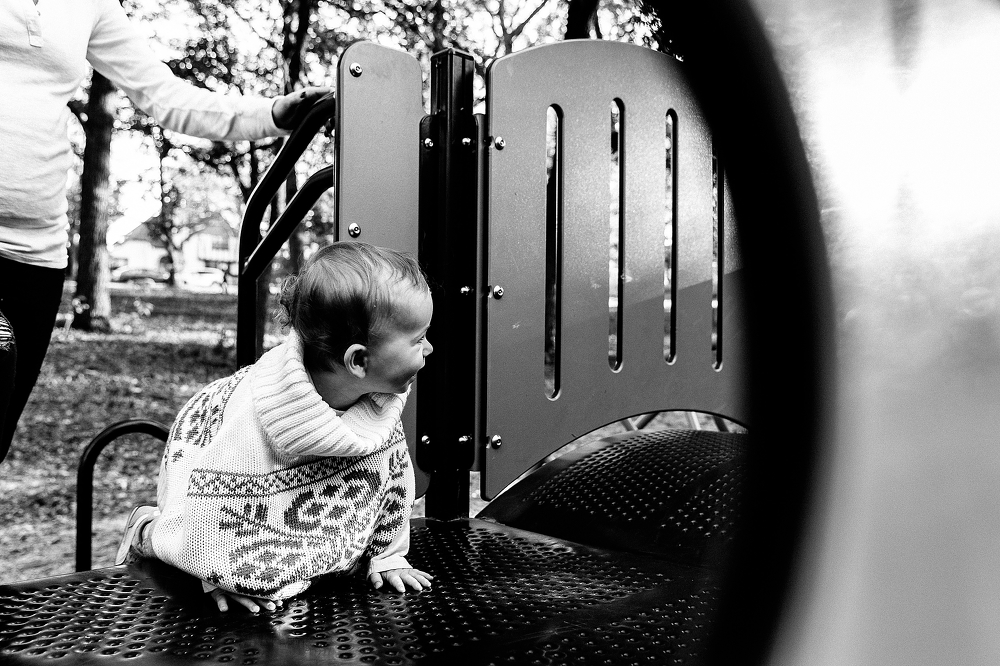 PIN




PIN




PIN




PIN




PIN

The setting sun signals dinnertime, and this adorable crew heads home for some nourishment.




PIN




PIN

Back in the kitchen Ben and Bridget work together to bring Maeve's dinner to the table. Not interested in playing or looking at books, she cozies up in Ben's arms, watching every preparatory move. They wash grapes, grab bowls, read labels, boil water all as a family.  Seems so ordinary, yes?  And yet…my goodness, this where the magic lays.
"Life is amazing. And then it's awful. And then it's amazing again. And in between the amazing and awful it's ordinary and mundane and routine. Breathe in the amazing, hold on through the awful, and relax and exhale during the ordinary. That's just living heartbreaking, soul-healing, amazing, awful, ordinary life. And it's breathtakingly beautiful." -LR Knost
Swoon.
Connection, intimacy, and moment all blurred together with lines, light, shape, composition to illustrate your own Beautifully Ordinary life. This is the space in where we live day in and day out, our routines define much of our lives.  And that's noteworthy.



PIN




PIN




PIN




PIN




PIN




PIN




PIN




PIN




PIN




PIN




PIN




PIN




PIN




PIN




PIN




PIN

Bridget shared her thoughts after our session:
Jen Lucas is a true artist. She came to my home in the fall and did family shots of my daughter, my husband, and me. It is the ONLY time my husband has ever liked pictures of himself, but that's just the tip of the iceberg. She has an eye for emotional detail, and she picked up on things that were important and meaningful to us without me even having to guide her eye there. Everyone who has seen her photos of us has been in awe, including other people in the photography industry. Most of all, she is warm, friendly and fun to work with. Can't recommend enough!!! I only wish we had used her for our wedding. I know I will treasure her photos for years to come and the photo book she made for us will be such a beautiful keepsake to hand down to our children and children's children.
What does your ordinary evening routine look like? Contact me to schedule your own Beautifully Ordinary documentary session.
xo,
Jen
Beautifully Ordinary is a trademark of Jen Lucas Photography, LLC.