We are a group of 23 international photographers. Now into our sophomore year, each week we share an image from a moment in our own personal world as if we are sending virtual postcards to each other. I find the curating to be an extraordinary piece of the art itself; the images take on a life that seem to speak to each other as they flow from one to the next. A visual dialogue. However, the only person who sees our individual images ahead of time is the curator. She makes it downright magical.
It has become more and more difficult to find pockets of time to d things as a family.
Just as "they" have said.
We've spent years and years of everyone at the dinner table, contributing tidbits of our days….even if the then 2-year-old merely told us what he had for snack at preschool. With three boys in soccer and a middle-schooler doing middle school things during prime weekday time, getting the five of us all in one space at the same time is proving to be a challenge.
Just as "they" said.
And so, we found ourselves in between soccer games on a beautiful afternoon last weekend and ditched the errands and the laundry and bed-making and the lunch dishes soaking in the sink. We made our way to the apple orchard.
As the days/months/years tick by, I have a better understanding how important it is to see these little time nuggets as an opportunity to be together.  In a very short time, I'm going to be a "they."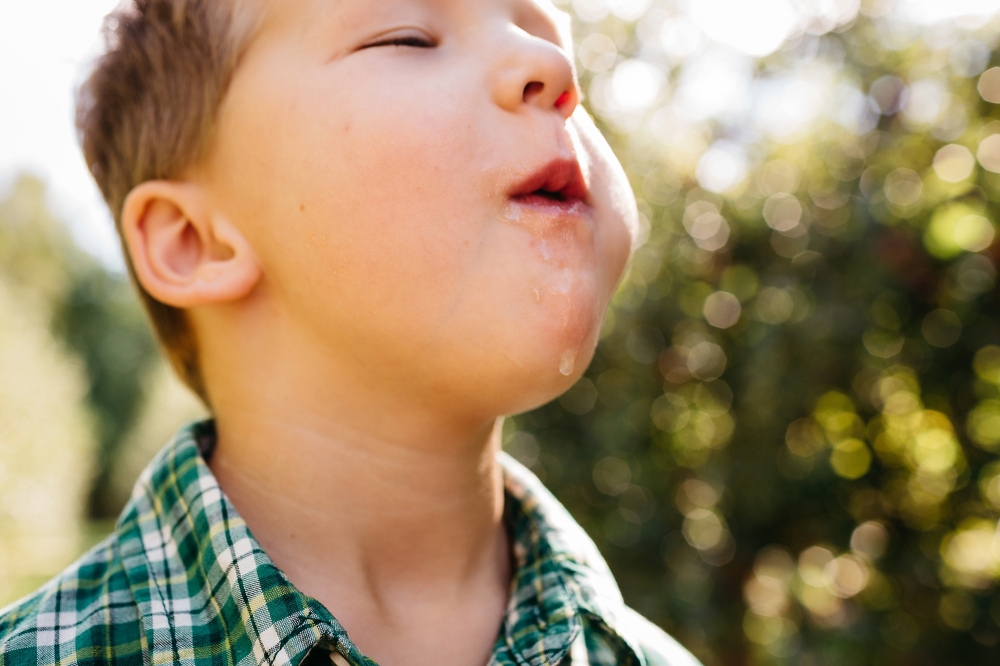 PIN

This image is titled, "Apple Juice, Wisconsin" and can be found woven into the post card series this week here >>> Wish You Were Here, Year 2, Week 37
Also, this is about as posed as I get:
xo, Jen
Beautifully Ordinary is a trademark of Jen Lucas Photography, LLC.