We are a group of 23 international photographers. Now into our sophomore year, each week we share an image from a moment in our own personal world as if we are sending virtual postcards to each other. I find the curating to be an extraordinary piece of the art itself; the images take on a life that seem to speak to each other as they flow from one to the next. A visual dialogue. However, the only person who sees our individual images ahead of time is the curator. She makes it downright magical.
I grew in Springfield, Illinois. Frank Lloyd Wright's Dana Thomas House. Lake Springfield. Sangamon State University. Lincoln Memorial Gardens. The original Lincoln Library. Nelson Center. Olympic Club. The YMCA. Fireworks at the Capitol. Esquire Theater. And the Illinois State Museum. These locations all created most of my childhood's core memories  (thanks, Inside Out).
We used to ride our bikes to the Illinois State Museum in the summertime. It wasn't close to our house, but times were different then. I didn't wear a helmet nor lock my cherry red 10-speed either.  As soon as you opened the museum's double doors and stepped into large white marble foyer, you were greeted with blast of air-conditioning and the familiar scent of history.
My favorite exhibits were the ginormous dioramas of Illinois's natural history….but the People of the Past, How We Lived exhibits, and even the vast paperweight collection held our attention for hours. We could see a free movie every Monday at 2:00….bouncing in those chairs in a frigid theater a welcome relief from central Illinois's summer heat & humidity. We perused the bright gift shop for little tchotchkes, but we never really bought anything. The admission was free, the movie was free, the bike parking was free. My memory is rich.
There is a pretty big hullabaloo happening now. There is a serious threat to close the Illinois State Museum. Budgets, politics. Icky stuff.  We traveled to Springfield this weekend so I could share the museum with my kids once more. The experience was bittersweet. Sure, I've been to amazing museums in Chicago, New York City, Washington, D.C., San Fransisco….I get that the Illinois State Museum is a different caliber. But it's still a treasure worth saving. C'mon, Illinois. Pull through on this.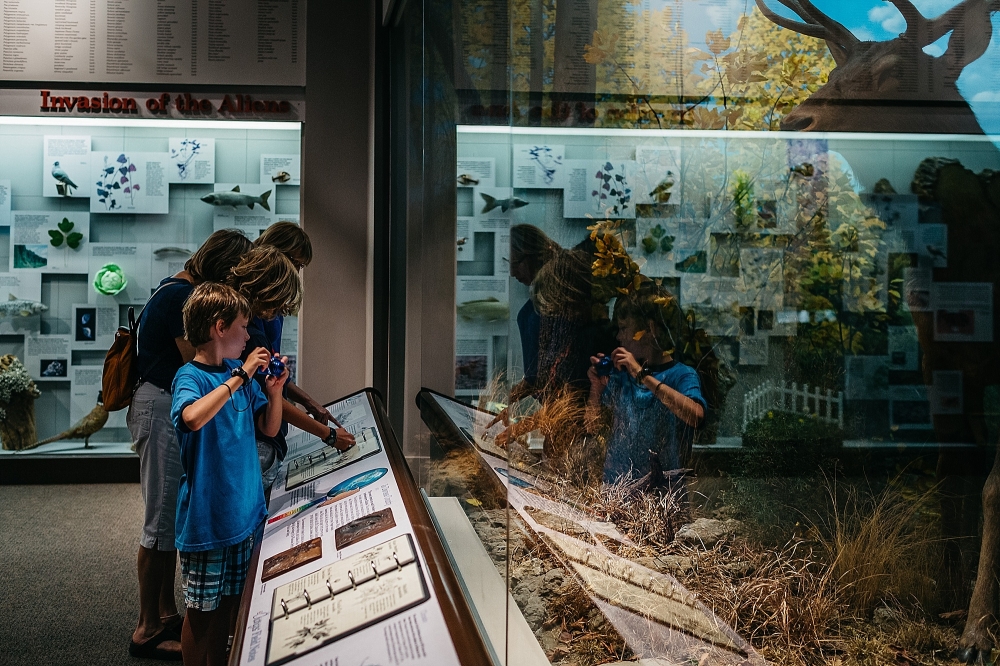 PIN

See how this image fits with the others in this week's Wish You Were Here.
xo, Jen