We are a group of 23 international photographers. Now into our sophomore year, each week we share an image from a moment in our own personal world as if we are sending virtual postcards to each other. I find the curating to be an extraordinary piece of the art itself; the images take on a life that seem to speak to each other as they flow from one to the next. A visual dialogue. However, the only person who sees our individual images ahead of time is the curator. She makes it downright magical.
While break has ended, summer is alive and well in our backyard.  We know our days are limited; we will blink and 75 & sunny becomes 55 & rainy and then becomes frozen tundra for a thousand days and then reverse.  And so we grab after-school snacks and gulps of ice water and tumble into our miniature (also known as urban) backyard.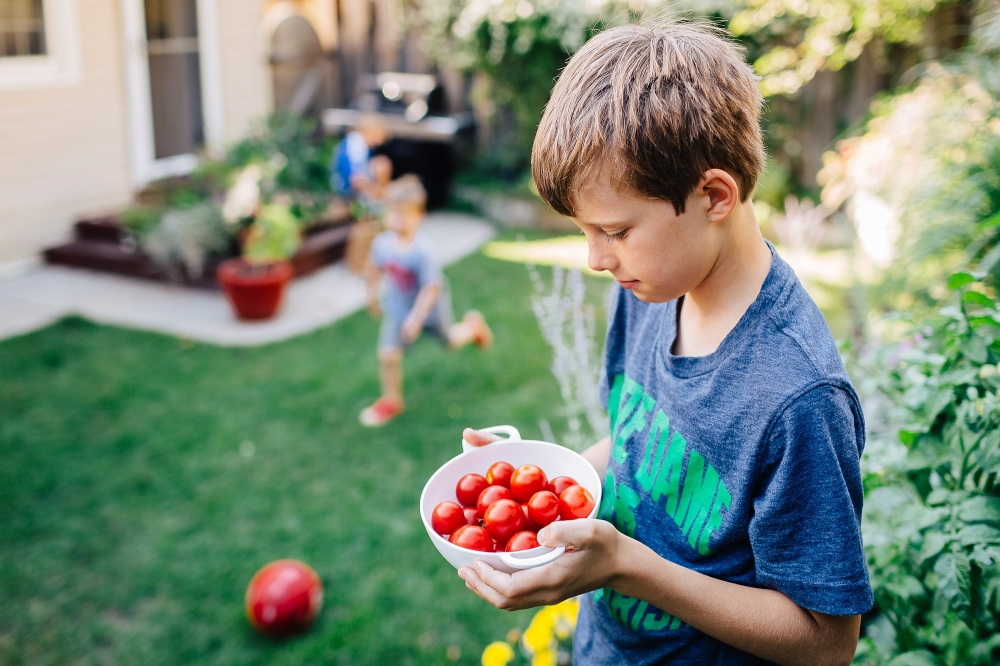 PIN

Please check out the rest of the fab talent: Wish You Were Here, Year 2, Week 36
Beautifully Ordinary is a trademark of Jen Lucas Photography, LLC.
xo, Jen