We are a group of 23 international photographers. Every week for a year, we will share an image from a moment in our own personal world as if we are sending virtual postcards to each other. I find the curating to be an extraordinary piece of the art itself; the images take on a life that seem to speak to each other as they flow from one to the next. A visual dialogue. However, the only person who sees our individual images ahead of time is the curator. She makes it downright magical.
We started making giant birthday numerals for our door about seven-ish years ago for Jack. It used to be something I would work on the night before–to surprise them first thing in the morning. You'd find me hunched over the dining room table with a box of dull crayons into the wee hours for year. Now that the crew is older, everyone has an excited hand on it. I love this birthday tradition so much that I plan on doing it long past it embarrasses them 🙂 Happy Eight, Charlie! xo!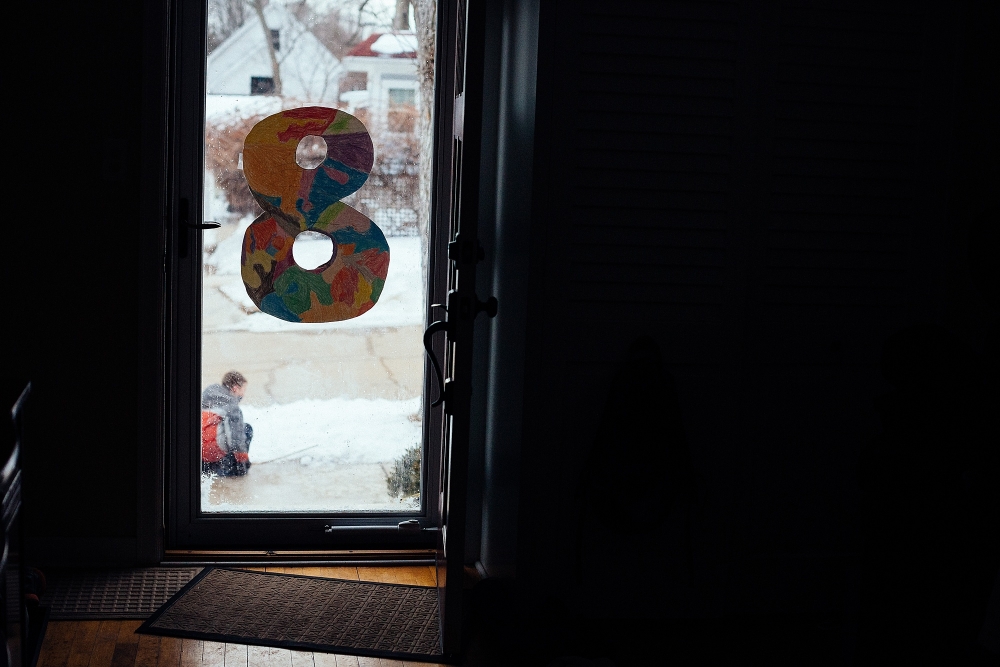 PIN

The connections this week are spectacular! Wish You Were Here, Year 2, Week 8.
Beautifully Ordinary is a trademark of Jen Lucas Photography, LLC.