We are a group of 23 international photographers. Now into our sophomore year, each week we share an image from a moment in our own personal world as if we are sending virtual postcards to each other. I find the curating to be an extraordinary piece of the art itself; the images take on a life that seem to speak to each other as they flow from one to the next. A visual dialogue. However, the only person who sees our individual images ahead of time is the curator. She makes it downright magical.
Last summer, at not-yet-four-years-old, Ben became obsessed with his brothers' Perplexus. While it's not exactly easy to tote in a purse, we do bring it anywhere we have to wait: pediatrician's office, soccer games, line at the post office. Are you familiar with it? You have to keep a tiny metal ball on a tiny, loopty-loop path from beginning to end. His ball used to fall off every–oh, 2.4 seconds–and now he can stay the course for minutes at a time. He'd go up to his room on those dark winter days, and come down when he realized he was trying to play in the dark….he'd lose himself for an hour at a time! For a kid who is On The Go at all times, I'm fascinated by something that has grabbed his attention so fiercely for eight months–and isn't a screen.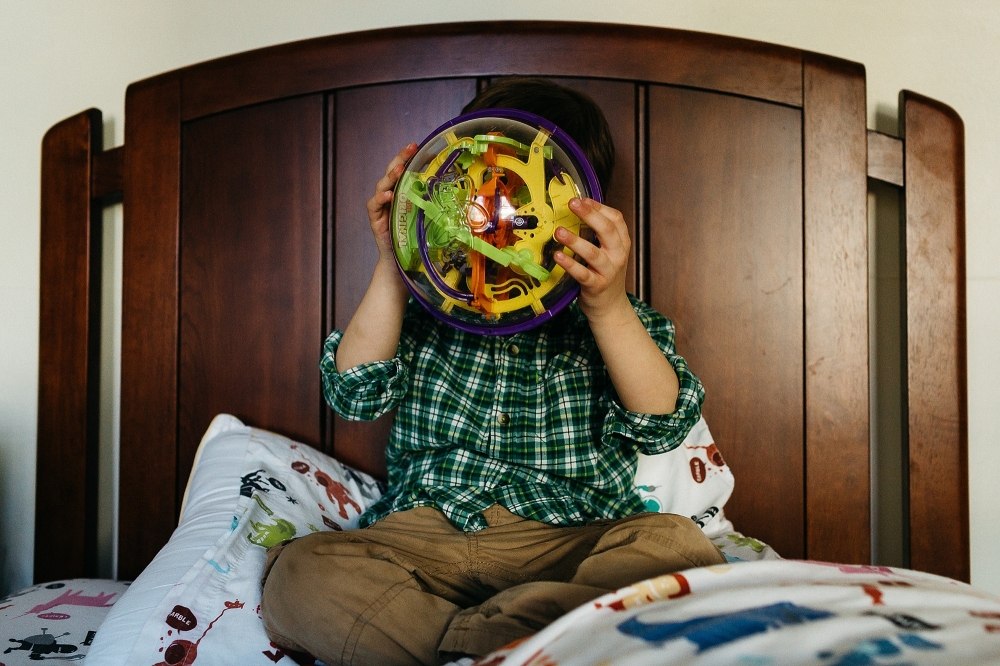 PIN

It's so wonderful to see the burst of color and shape this week! Again, we have no idea what the other photographers are submitting ahead of time–it's always so amazing to me to see such extraordinary connections each week.  Please don't hesitate to check out the full post here: Wish You Were Here, Year 2, Week 11. 
Beautifully Ordinary is a trademark of Jen Lucas Photography, LLC.
xo, Jen