We are a group of 23 international photographers. Every week for a year, we will share an image from a moment in our own personal world as if we are sending virtual postcards to each other. I find the curating to be an extraordinary piece of the art itself; the images take on a life that seem to speak to each other as they flow from one to the next. A visual dialogue. However, the only person who sees our individual images ahead of time is the curator. She makes it downright magical.
Every. Single. Time.
Backpacks drop within a foot of the door.  Conversation over the top of each other.  Snack.  Today: 5, as in F-I-V-E, large Honeycrisp apples and about 1/3 of a jar of SunButter in about six minutes flat.  It didn't even make it to the table.  Or plate.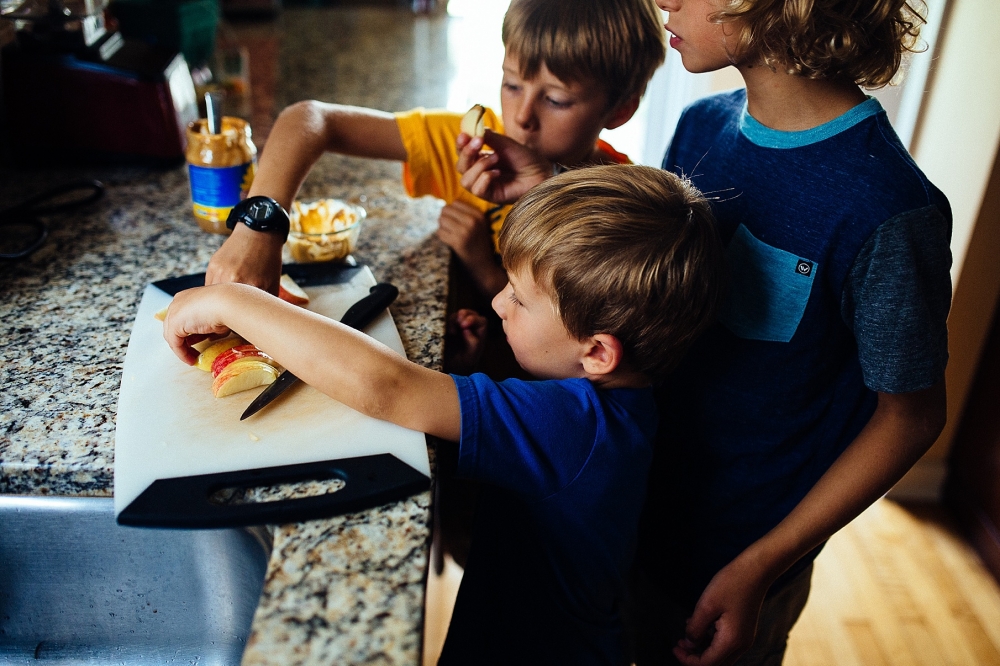 PIN

Please check out how this image fits with the others this week: Wish You Were Here, Week 36.
xo, jen