We are a group of 23 international photographers. Every week for a year, we will share an image from a moment in our own personal world as if we are sending virtual postcards to each other. I find the curating to be an extraordinary piece of the art itself; the images take on a life that seem to speak to each other as they flow from one to the next. A visual dialogue. However, the only person who sees our individual images ahead of time is the curator. She makes it downright magical.
Every single time.
This is not *just a kid looking out a window* image. After a dreary week of rain, the sun is out, the window cracked, and Ben hears shrieky-happy kid voices outside. He's captivated & investigates, climbing on a container of summer clothes waiting to be switched with the winter wardrobe. Our extra quilt lays atop, which was not needed the night before. After five full months of sporting Smartwool socks, Ben is barefoot, his navy pants and wrinkly t-shirt are considerably too small.
In 1/400th of a second, I see spring and growth with everything I know. And it's just so simple & beautifully ordinary.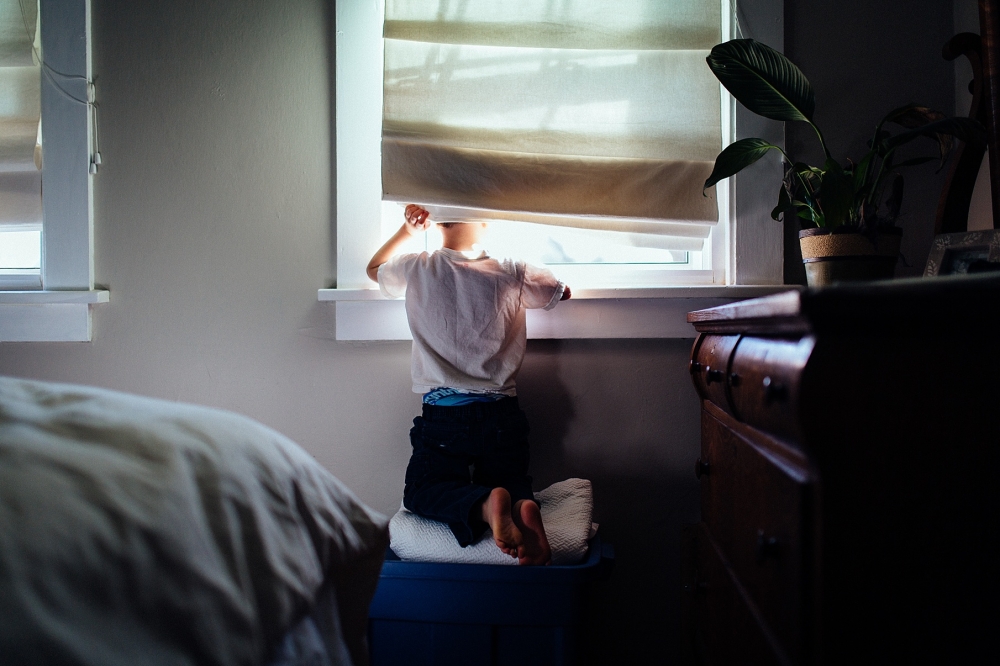 PIN

Please see how this image fits with the rest of this stellar group of women: Wish You Were Here.